Advanced Aesthetics:
Kevin Johnson, MD, FACS
608 Northwest Boulevard #301
Coeur d'Alene, ID 83814
Phone: (208) 676-8346
Monday–Friday 8 a.m.–6 p.m.

Laser Skin Rejuvenation
Advanced Aesthetics has a variety of laser skin treatments to help women and men from Coeur d'Alene, Idaho and Spokane, Washington rejuvenate the skin, remove unwanted fat, reduce visible signs of cellulite, reduce visible signs of aging such as wrinkles and fine lines, and remove unwanted spider and varicose veins. Our practice offers laser skin rejuvenation to patients from Kennewick, Moses Lake, Wenatchee, and other cities.
If you would like to find out more about laser skin rejuvenation treatments, request your complimentary consultation online or call us at (208) 676-8346. Dr. Kevin M. Johnson and the rest of the team at Advanced Aesthetics provide leading-edge techniques for cosmetic improvement in a comfortable, supportive atmosphere. Our offices serve women and men from throughout Idaho, Washington, Montana, Oregon, and other states.
SmartSkin CO2™
SmartSkin CO2™ ablative laser treatments target fine lines, wrinkles, acne scars, brown spots, age spots, and coarse, dry skin. The SmartSkin system is comprised of a fractionated CO2 laser that, when applied, targets water molecules within the skin. The laser energy passes through the epidermis, where it is then delivered to the deeper, collagen-bearing tissues below. The interaction of water with the CO2 laser leads to collagen rejuvenation and ultimately, clear, smooth, and tight facial skin. Arguably, the CO2 laser is the most powerful and effective laser for overall skin rejuvenation. SmartSkin may deliver enhanced results on patients with concerns about loose or sagging skin when performed in addition to other minimally invasive procedures, such as PrecisionTx.
In this video from KHQ MD, Dr. Johnson explains why non-surgical alternatives to cosmetic surgery are popular among patients at his Coeur d'Alene location.
PicoSure® & PicoWay® Resolve
These advanced, FDA-cleared lasers include "pico" in their names because they emit laser energy in quick pulses that last just a picosecond (that's one trillionth of a second). Dr. Johnson uses them for tattoo removal and to treat a range of skin conditions, which include:
Wrinkles and fine lines
Discoloration such as sun spots, freckles, and melasma
Acne scarring
The fractionated non-ablative laser energy penetrates the skin without harming the surface and breaks excess pigment into tiny particles that are flushed away over time by the body's cleansing processes. In addition, the laser energy stimulates the production of collagen and elastin within the skin to make the skin look and feel younger. Treatments are so gentle there is little to no downtime. We call this "skin revitalization" therapy.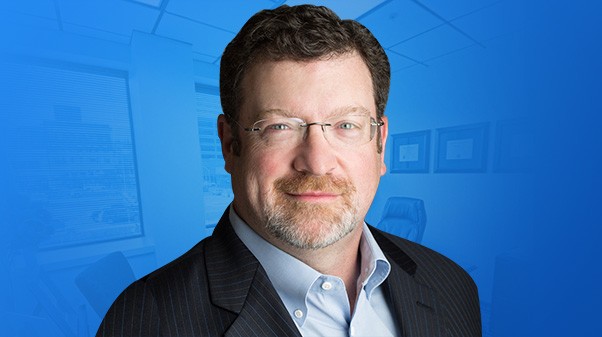 Dr. Kevin Johnson
Welcome to Advanced Aesthetics. Throughout my years serving the body contouring and facial rejuvenation needs of people in Spokane and Coeur d'Alene, I've learned a lot—including how to meet my patients where they are. If you're like most of our guests, you're busy, you want to address a specific concern, but you might not know where to begin. We're ready to help.
Meet Dr. Kevin Johnson
Laser Genesis
For those women and men who are searching for a safe, effective non-invasive treatment for total skin rejuvenation, consider Laser Genesis treatments at Advanced Aesthetics. Laser Genesis skin therapy is an innovative skin rejuvenation treatment that works to restore skin's healthy appearance and glow by smoothing out uneven textures caused by scars, sun damage and the visible signs of aging. This treatment helps individuals to diminish facial skin imperfections, including:
Fine lines
Some wrinkles
Acne scarring
Uneven texture
Enlarged pores
Redness
How Much Do Laser Skin Treatments Cost?
SmartSkin CO2: starts at $1000
PicoWay Resolve skin revitalization: starts at $500
Laser Genesis: starts at $250
Actual treatment costs depend on specific treatment areas, the condition of your skin, and other factors. You will be given a personalized quote for your procedure of interest when you come in for a consultation.
Recovery after Laser Skin Rejuvenation
The recovery following laser skin rejuvenation depends on your specific procedure and if you combine the treatment with other procedures.
A SmartSkin treatment typically requires 5 days of downtime because it's a more aggressive laser. Patients can expect redness for a few days to weeks. It's important to minimize sun exposure while the skin heals and carefully follow post-treatment instructions.
A PicoSure treatment is less aggressive, with patients typically experiencing up to a few hours of minor swelling and redness as well as a warm sensation. You may feel like you have a mild sunburn, and some people notice a slight bronzing of the skin for up to 10 days. Laser Genesis treatments don't require any downtime and cause only minor redness or swelling.
Can Laser Treatments be Combined with Other Procedures?
Combining laser skin treatments with other procedures can be a cost-effective way to address multiple skin concerns in a single appointment. For example, we offer a facial rejuvenation package that includes SmartSkin CO2 laser resurfacing for the face, eye area, neck, and chest with Dysport® and Restylane® injections to treat wrinkles and fine lines.
Some patients benefit from combining Laser Genesis with intense pulsed light treatments that address complexion concerns such as blood vessels and pigmentation. Combining SmartSkin CO2 with a PrecisionTx™ neck lift is another option.
Discover ZO® Skin Health
We make it quick and easy to care for the health and beauty of your skin with ZO Skin Health's line of proven and effective skincare products. Visit our online store now!
Shop Now
Back to Top