Advanced Aesthetics:
Kevin Johnson, MD, FACS
608 Northwest Boulevard #301
Coeur d'Alene, ID 83814
Phone: (208) 676-8346
Monday–Friday 8 a.m.–6 p.m.

CO2RE® Intima
With the nonsurgical CO2RE Intima laser, gentle and comfortable vaginal rejuvenation without surgery is possible. At our office in Coeur d'Alene, we use CO2RE Intima, which utilizes trusted laser technology to stimulate collagen production, improve tone, and even increase sensitivity.
If you are interested in nonsurgical vaginal rejuvenation, request a consultation online or call us at (208) 676-8346. Dr. Johnson and the rest of the team at Advanced Aesthetics serve people from throughout Idaho, Washington, Oregon, and Montana.
How CO2RE Intima Works
The CO2RE Intima is a fractionated CO2 laser that delivers pulses of laser energy to the vaginal wall and the vulvar tissue, via a simple handheld device. There is no incision or need for sedation. The laser energy gently heats up the tissue, which promotes collagen rebuilding. This encourages the body to produce new collagen—the building block for smoother, tighter tissue. This results in tightening of the vaginal canal and labia, tightening and support of the urethra and bladder, and improves blood flow and lubrication.
How CO2RE Intima compares to ThermiVa®
Other devices currently claim similar benefits and indications for treatment to CO2RE Intima, but there are some clear differences. The following table illustrates why we've chosen CO2RE over ThermiVa for our Spokane and Coeur d'Alene patients:
CO2RE Intima

ThermiVa

Ablative CO2 laser
Non-ablative radiofrequency energy
10 minutes per treatment
45 minutes per treatment

FDA Indications for Use

510(k) Number: K151655
Device Name
Syneron CO2RE Laser System

Indications for Use:

Gynecology – Laser incision, excision, ablation and/or vaporization and of soft tissue in gynecology for the treatment of conization of the cervix, including cervical intraepithelial neoplasia (CIN), vulvar and vaginal intraepithelial neoplasia (VIN, VAIN);
condyloma acuminate, including cervical, genital, vulvar, perineal, and Bowen's disease, (Erythroplasia of Queyrat) and Bowenoid papulosis (BP) lesions
Leukoplakia (vulvar dystrophies)
Herpes vaporization
Urethral caruncle vaporization
Cervical dysplasia
Benign and malignant tumors

*FDA-approved for internal and external use and specifically approved for vaginal and vulvar tissue

FDA Indications for Use

510(k) Number: K 130689
Device Name
ThermiC~en Symphony RE Generator

Indications for Use:

Dermatological and general surgical procedures for electrocoagulation and hemostasis
To create lesions in nervous tissue when used in combination with Neuromhermn (previously Smith&Nephew) thermal/coagulation probes

*Not FDA-approved specifically for internal use or vaginal or vulvar tissue
The CO2RE Intima device is nimble, giving us the precise control we need to adjust the intensity, pattern, and depth of the laser. A treatment can improve external vulvar tissue (labia), the introitus, and the vaginal canal in as little as 10 minutes.
How Much Does Feminine Rejuvenation with CO2RE Intima Cost?
Feminine rejuvenation of the labia and vagina with CO2RE Intima starts at $1,500 per treatment or $3,000 for a series of 3.  A series of 3 treatments is needed in most cases for desired results. You will be given a quote for your actual procedure cost when you come in for your initial consultation at our Coeur d'Alene office. At Advanced Aesthetics, we strive to keep our rates competitive with other practices in the area. We offer financing options to help you make your treatment more affordable.
Your Treatment & Results
During treatment, there is no need for anesthesia. You will feel the sensation of heat in the treatment area, but at a level that's comfortable. As the CO2RE Intima laser passes over your vaginal and vulva tissue, it applies pulsed energy. The heat delivered by the pulses stimulates new collagen growth, with minimal discomfort. The healing response also enhances moisture levels in the vaginal canal.
Immediately after treatment, you may have some mild swelling and redness. There may also be some mild cramping if the vaginal wall is treated. These are all normal effects. You will need to refrain from sexual activity for the first 7 days after treatment but may otherwise resume your normal routine right away.
While many patients see and feel an improvement soon after the first treatment, you will continue to see results develop over time. Patients typically receive 3 in-office treatments, spaced about 4 weeks apart. This gives the body adequate time to heal between treatments and allows us to evaluate how your results are progressing.
Once the third treatment is complete, an annual maintenance treatment can help you preserve the results for many years to come.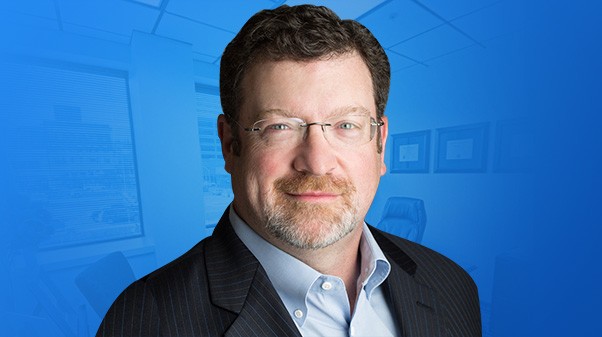 Dr. Kevin Johnson
Welcome to Advanced Aesthetics. Throughout my years serving the body contouring and facial rejuvenation needs of people in Spokane and Coeur d'Alene, I've learned a lot—including how to meet my patients where they are. If you're like most of our guests, you're busy, you want to address a specific concern, but you might not know where to begin. We're ready to help.
Meet Dr. Kevin Johnson
Frequently Asked Questions
What is the difference between vaginal rejuvenation and labiaplasty?
"Vaginal rejuvenation" is a general term that refers to any procedure, surgical or not, that improves the look or feel of the vaginal and vulva tissues‐inside or out. Some of these procedures focus more on the "feel" of the vaginal canal and aim to tighten stretched tissues. This is what Dr. Johnson offers here in Coeur d'Alene for women from Spokane and throughout Washington and Idaho. Labiaplasty is a surgical procedure that reduces or evens the size of the labia minora and may be performed for cosmetic or functional reasons—or both. Dr. Johnson does not offer labiaplasty.
Will CO2RE Intima change the appearance of this area?
The CO2RE Intima device can remodel labial and vulvar tissue fibers, providing some improvement in flexibility and shape. It can also lighten the color of the inner labia or entrance of the vagina and improve skin texture and tone.
Are there any risks?
Although no procedure is completely risk-free, CO2RE Intima has been well studied and deemed exceedingly safe. It uses FDA-cleared technology and a sterile, single-use handpiece that ensures the treatment is hygienic.
For a discreet, compassionate, and honest discussion about vaginal rejuvenation at our locations in Spokane or Coeur d'Alene, request a consultation or give us a call at (208) 676-8346.
Discover ZO® Skin Health
We make it quick and easy to care for the health and beauty of your skin with ZO Skin Health's line of proven and effective skincare products. Visit our online store now!
Shop Now
Back to Top