Advanced Aesthetics:
Kevin Johnson, MD, FACS
608 Northwest Boulevard #301
Coeur d'Alene, ID 83814
Phone: (208) 676-8346
Monday–Friday 8 a.m.–6 p.m.

Neck Lift With PrecisionTx®
Neck Lift With PrecisionTx®
Men and women who'd like to improve the look and enhance the contour of their jawlines and necks no longer need to pursue plastic surgery. With the PrecisionTx laser system, non-surgical skin tightening, sometimes called a "laser facelift," can help patients from Spokane, Coeur d'Alene, and elsewhere reduce the fat and excess skin responsible for common concerns such as jowls, a double chin, or a "turkey neck." The result is a smoother, sleeker profile without excessive scarring or recovery time.
If you would like to learn more about tightening and streamlining your lower face and neck with PrecisionTx, request your complimentary consultation online or call us at (208) 676-8346. Dr. Kevin M. Johnson and the rest of the team at Advanced Aesthetics provide leading-edge techniques for cosmetic improvement in a comfortable, supportive atmosphere. Our skin tightening services help Missoula, Kennewick, and Moses Lake men and women, too.
Candidates for PrecisionTx
Men and women who are bothered by loose, sagging skin, excess fat, and wrinkles in the lower face and neck may be good candidates for PrecisionTx. Because it was originally developed to address the areas of the face that are normally improved by facelift surgery, patients who would rather avoid the cost and downtime of surgery may find that PrecisionTx is the right choice for them. Patients may also weigh the benefits of neck liposuction vs. PrecisionTx to determine which best suits their needs.
Benefits
Facial contouring with PrecisionTx offers many benefits that make it an appealing choice for people researching facelift alternatives around Spokane. These include:
Small, discreet scars under the jawline or the earlobes
Outpatient procedure with local anesthesia
Minimal recovery time
Long-lasting results
Dr. Johnson and the team at Advanced Aesthetics are excited to bring the latest in non-surgical skin tightening to Spokane, Coeur d'Alene, and surrounding areas.
How Much Does a PrecisionTx Treatment Cost?
The cost for a PrecisionTx treatment starts at $3,500. Your actual cost will depend on the extent of your treatment. You will be given a quote for your actual procedure cost when you come in for your initial consultation at our Spokane or Coeur d'Alene office.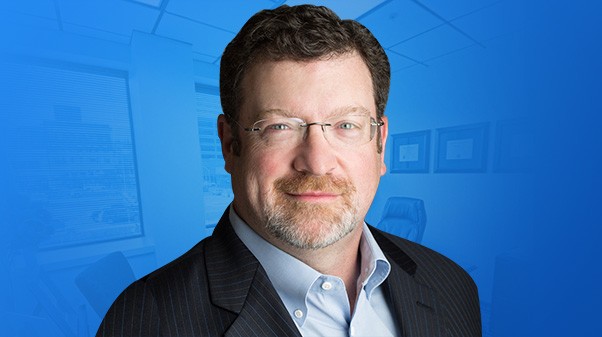 Dr. Kevin Johnson
Welcome to Advanced Aesthetics. Throughout my years serving the body contouring and facial rejuvenation needs of people in Spokane and Coeur d'Alene, I've learned a lot—including how to meet my patients where they are. If you're like most of our guests, you're busy, you want to address a specific concern, but you might not know where to begin. We're ready to help.
Meet Dr. Kevin Johnson
Procedure
During a PrecisionTx procedure at either of our offices, local anesthetic is first applied to the treatment area. For most people, this is the area beneath the jaw. Once the anesthetic is administered, Dr. Johnson makes 3 small incisions. He then inserts a very thin tube, about the size of a pen tip, through these incisions. PrecisionTx's powerful laser is directed at the skin from inside, melting excess fat deposits and precisely targeting loose skin. The heat generated by this laser coagulates skin tissue, causing it to tighten and contract.
A PrecisionTx treatment is not painful and typically lasts about 90 minutes. At Advanced Aesthetics, Dr. Johnson often performs PrecisionTx in conjunction with other treatments, such as injectable fillers or laser skin rejuvenation, for a comprehensive, customized result.
Patients may return home immediately following the procedure, but they may need to arrange for transportation if any sedatives are administered.
Discover ZO® Skin Health
We make it quick and easy to care for the health and beauty of your skin with ZO Skin Health's line of proven and effective skincare products. Visit our online store now!
Shop Now
Recovery & Results
Many people report noticing an immediate improvement in the quality of their skin, but the results of a PrecisionTx treatment develop gradually over the course of 3 to 6 months. During this time, excess fat continues to diminish, and the tone of the skin improves as collagen production speeds up. Although the results of PrecisionTx are not permanent, they can last for many years by maintaining a steady weight and practicing good skincare habits.
Back to Top