Advanced Aesthetics
Kevin Johnson, MD, FACS
522 West Riverside Avenue #202
Spokane, WA 99201
Phone: (509) 209-2171
Monday-Friday 8:00am-5:00pm

Advanced Aesthetics
Kevin Johnson, MD, FACS
608 Northwest Boulevard #301
Coeur d'Alene, ID 83814
Phone: (208) 676-8346
Monday-Friday 8:00am-5:00pm

Tattoo Removal
When you were younger, that tattoo seemed like the perfect way to express yourself – but now you find yourself wishing it could vanish. The solution for tattoo removal in Spokane, WA, and Coeur d'Alene, ID, awaits you at Advanced Aesthetics. Dr. Kevin M. Johnson and his team, true to their mission, continue to provide the latest cutting-edge, minimally invasive cosmetic laser technology available.
That includes both the state-of-the-art PicoSure® laser and the ConBio™ RevLite® SI. Both lasers are made by Cynosure® and treat tattoos of every color safely and effectively. We can recommend the laser that will work best to remove your tattoo. We occasionally use both lasers to achieve a complete tattoo removal.
About PicoSure
PicoSure often makes a good option for laser tattoo removal because it's capable of producing different wavelengths for customized, complete removal. The adjustable wavelengths enable this laser to remove a variety of colors, including stubborn blue and green inks — traditionally very difficult to clear — with a high degree of safety.
The secret to PicoSure's effectiveness is delivering energy in trillionths of a second, shattering the tiny particles that make up pigment and tattoo ink, without building up heat that can damage surrounding tissue and cause more discomfort.
The PicoSure system utilizes patented PressureWave™ technology which produces superior disruption of the tattoo ink with fewer treatments. This innovation triggers an enhanced inflammatory healing response that results in a quicker, more efficient tattoo removal without the thermal damage caused by other lasers.
Candidates for Laser Tattoo Removal
Tattoos of virtually all colors can be effectively removed with either the PicoSure or RevLite laser, or both, known as the most advanced tattoo removal systems available in the world today. Whether your tattoo is black, blue, green, brown, or even red, patients typically experience excellent results with this treatment. Any skin color can be treated, and the best way to determine whether you are a good candidate is to contact our office today to learn more. We generally use the RevLite for darker skin tones and the PicoSure for lighter skin.
Benefits
Laser tattoo removal with the PicoSure or RevLite SI laser offers many benefits for our patients:
Effective treatment of those unwanted tattoos
FDA-cleared for safe tattoo removal
Even larger tattoos of varying colors can be treated
Fewer sessions required than with comparable laser system methods
Gentle treatments, resulting only in slight discomfort with minimal side effects
No downtime needed
Procedure
At our practice in Spokane, tattoo removal treatment is precisely customized depending on your tattoo's ink and your pigmentation. Dr. Johnson uses the PicoSure and RevLite lasers to target the ink, breaking it down into minute particles. These particles subsequently are gradually removed by your body's natural cleansing processes. The RevLite uses a PhotoAcoustic Technology Pulse® (PTP), which allows Dr. Johnson to treat your tattoos safely and comfortably, with fewer sessions than required with other lasers.
The technology used by each of the lasers works differently. PicoSure is the world's first laser to use PressureWave technology, specifically targeting the tattoo ink. The RevLite uses a PhotoAcoustic Technology Pulse® (PTP), which allows Dr. Johnson to treat your tattoos safely and comfortably. Both lasers often require fewer sessions than other lasers require.
If your tattoo contains darker inks, Dr. Johnson will use the long wavelength, short pulse duration, and high peak power output of the RevLite to break down the tattoo ink. Due to the quick, nanosecond pulse widths, the build-up of heat is limited. To treat red ink in a tattoo, he will use the shorter wavelengths, ideally suited for this purpose. Green and blue tattoo inks also are effectively corrected with this laser by using carefully chosen laser wavelengths. Because the laser features 4 different wavelengths, it can correct tattoos of every color safely and effectively.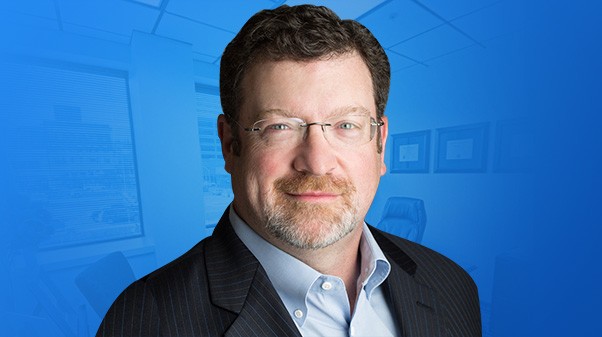 Dr. Kevin Johnson
Welcome to Advanced Aesthetics. Throughout my years serving the body contouring and facial rejuvenation needs of people in Spokane and Coeur d'Alene, I've learned a lot—including how to meet my patients where they are. If you're like most of our guests, you're busy, you want to address a specific concern, but you might not know where to begin. We're ready to help.
Meet Dr. Kevin Johnson
Recovery & Results
In most cases, tattoos that were professionally performed need 8 to 15 treatments, while amateur tattoos need about 4 sessions. Dr. Johnson usually spaces the treatments 6 to 8 weeks apart and will develop a treatment protocol designed to help you get ideal tattoo removal results.
Laser tattoo removal is unique for each patient, depending on the size of the tattoo, number of tattoos, and tattoo colors. For those reasons, the treatment time varies; however, because Dr. Johnson uses the most advanced laser technology, treatment time is usually less than an hour. There is minimal to no downtime. The skin may be slightly pink after the treatment, and it is recommended that you avoid the sun while the area is healing.
Request your complimentary consultation online or call us at (208) 676-8346 to schedule an appointment at our center in Coeur d'Alene or Spokane for your tattoo removal consultation. Dr. Johnson and the rest of the team at Advanced Aesthetics provide leading-edge techniques for cosmetic improvement in a comfortable, supportive atmosphere. Our offices serve people from throughout Idaho, Washington, and Montana, as well as other states.
Back to Top