Advanced Aesthetics:
Kevin Johnson, MD, FACS
608 Northwest Boulevard #301
Coeur d'Alene, ID 83814
Phone: (208) 676-8346
Monday–Friday 8 a.m.–6 p.m.

Tattoo Removal
When you were younger, that tattoo seemed like the perfect way to express yourself – but now you find yourself wishing it could vanish. The solution for tattoo removal in Spokane, WA, and Coeur d'Alene, ID, awaits you at Advanced Aesthetics. Dr. Kevin M. Johnson and his team, true to their mission, continue to provide the latest cutting-edge, minimally invasive cosmetic laser technology available.
That includes the state-of-the-art PicoWay® laser by Candela and the PicoSure® laser by Cynosure®. These cutting-edge lasers treat tattoos of every color safely and effectively in fewer treatments and can treat even the most stubborn tattoos that have previously been resistant to other lasers and treatments.
About PicoSure® and PicoWay®
PicoSure often makes a good option for laser tattoo removal because it's capable of producing different wavelengths for customized, complete removal. The adjustable wavelengths enable this laser to remove a variety of colors, including stubborn blue and green inks — traditionally very difficult to clear — with a high degree of safety.
The secret to PicoSure's effectiveness is delivering energy in trillionths of a second, shattering the tiny particles that make up pigment and tattoo ink, without building up heat that can damage surrounding tissue and cause more discomfort.
The PicoSure system utilizes patented PressureWave™ technology which produces superior disruption of the tattoo ink with fewer treatments. This innovation triggers an enhanced inflammatory healing response that results in a quicker, more efficient tattoo removal without the thermal damage caused by other lasers.
With even faster impulses than the PicoSure, we are excited to share that we have acquired another top end picosecond laser, the PicoWay® by Candela. This FDA-cleared laser produces pulses so quick the skin is not heated during treatment. Ink is shattered by a photoacoustic blast that turns it into particles that the immune cells in your body can scavenge and remove. Because the PicoWay® has 3 wavelengths of laser energy, it effectively treats a wider range of tattoo colors than many other lasers, and it removes the tattoo in fewer treatments. Patients can be treated every 6 weeks. Little downtime is required.
What Our Patients Say
"I went into the Coeur d'Alene office for a consultation for a tattoo removal. I have many tattoos but I have one that I decided I didn't love. The office was beautiful and the customer service was outstanding! It hasn't even been a full 24 hours and I already have seen my tattoo fade tremendously. I am extremely satisfied so far. Thank you so much to everyone at Advanced Aesthetics!"
— A laser tattoo removal patient on Google
Your results may vary.
Candidates for Laser Tattoo Removal
Tattoos of virtually all colors can be effectively removed with either the PicoSure® or PicoWay® laser as they are the most advanced tattoo removal systems available in the world today. Whether your tattoo is black, blue, green, purple, brown, yellow, orange or even red, patients typically experience excellent results with these treatments. Any skin color can be treated, and the best way to determine whether you are a good candidate is to contact our office today to learn more and to schedule a complimentary consultation.
Benefits
Laser tattoo removal offers many benefits for our patients from Kennewick, Moses Lake, and Wenatchee, WA, and cities near Spokane:
Effective treatment of those unwanted tattoos
FDA-cleared for safe tattoo removal
Even larger tattoos of varying colors can be treated
Fewer sessions required than with comparable laser system methods
Gentle treatments, resulting only in slight discomfort with minimal side effects
No downtime needed
How Much Does Laser Tattoo Removal Cost?
Tattoo removal with the PicoWay® laser starts at $150. Your actual and total costs will depend on your tattoo's colors, inks, and size. Typically, multiple treatments are required for desired results. You will be given a personalized quote as part of your consultation.
Procedure
At our practice in Coeur d'Alene, tattoo removal treatment is precisely customized depending on your tattoo's ink and your skin's pigmentation. We use the PicoSure and PicoWay lasers to target the ink, breaking it down into minute particles. These particles subsequently are gradually removed by your body's natural cleansing processes.
The technology used by each of the lasers is similar. PicoSure® was the world's first laser to use PressureWave technology, specifically targeting the tattoo ink. And now PicoWay delivers the same picosecond technology in 3 wavelengths of laser energy to remove all colors of ink and photoacoustic technology results in minimal downtime. Both of these lasers often require fewer sessions than previous older traditional lasers required.
As the laser energy is delivered into the tattoo skin, quick flashes of light energy are emitted and you will hear a snapping sound. Chilled air is used on your skin during the treatment to improve comfort. The entire tattoo is treated each time ensuring complete removal of all colors of ink. Wavelengths of light are occasionally adjusted during the treatment of future treatments as the ink removal progresses. While these treatments are quick, they do involve discomfort during the procedure (similar in intensity to receiving the original tattoo). Pain after the procedure is limited to a sunburn sensation or less. There is no need for pain medication and none is prescribed.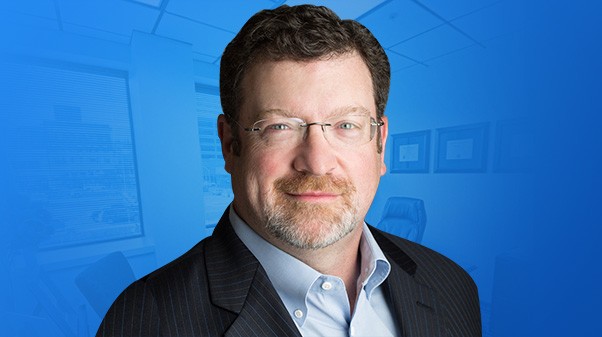 Dr. Kevin Johnson
Welcome to Advanced Aesthetics. Throughout my years serving the body contouring and facial rejuvenation needs of people in Spokane and Coeur d'Alene, I've learned a lot—including how to meet my patients where they are. If you're like most of our guests, you're busy, you want to address a specific concern, but you might not know where to begin. We're ready to help.
Meet Dr. Kevin Johnson
How Many Sessions Does It Take To Remove a Tattoo?
In most cases, tattoos that were professionally performed need 8 to 15 treatments, while amateur tattoos need about 4 sessions. Dr. Johnson usually spaces the treatments 6 to 8 weeks apart and will develop a treatment protocol designed to help you get ideal tattoo removal results.
Laser tattoo removal is unique for each patient, depending on:
Tattoo size
Number of tattoos
Colors used in the tattoo
How Long Does a Tattoo Removal Session Take?
While actual treatment times vary, most are less than an hour because we use the most advanced laser technology.
Recovery
There is minimal to no downtime after a treatment session. Initially, the skin may be slightly pink; it is important to avoid the sun while the area is healing.
Request your complimentary consultation online or call us at (208) 676-8346 to schedule an appointment at our center in Coeur d'Alene for your tattoo removal consultation. Dr. Johnson and the rest of the team at Advanced Aesthetics provide leading-edge techniques for cosmetic improvement in a comfortable, supportive atmosphere. Our offices serve people from throughout Idaho, Washington, and Montana, as well as other states.
Discover ZO® Skin Health
We make it quick and easy to care for the health and beauty of your skin with ZO Skin Health's line of proven and effective skincare products. Visit our online store now!
Shop Now
Back to Top