Advanced Aesthetics:
Kevin Johnson, MD, FACS
608 Northwest Boulevard #301
Coeur d'Alene, ID 83814
Phone: (208) 676-8346
Monday–Friday 8 a.m.–6 p.m.

Meet the Team
When you are choosing a cosmetic surgeon, it's important to learn about the staff supporting the physician. On this page, you can get to know the exceptional staff at Advanced Aesthetics.
If you are interested in the latest skin rejuvenation treatments and cosmetic plastic surgery, request a complimentary consultation online to visit us in Coeur d'Alene, Idaho. Or call our office at (208) 676-8346.
Jami Hodson
Master Aesthetician, CPT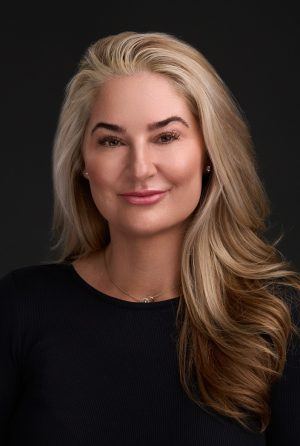 Jami graduated from North Idaho College Esthetician Program and joined Dr. Johnson's team in 2014. Jami loves working in a fun-loving environment where she can be part of making others feel and look their best! Some people are just funny and Jami likes to laugh, so be prepared. We enjoy her sense of humor.
She also enjoys doing consultations with new patients to share all the services offered at Advanced Aesthetics, from body contouring, laser facials, hair removal, tattoo removal and skin rejuvenation treatments to increase collagen and elastin. This last year Jami attended phlebotomy training to assist in the many treatments at Advanced Aesthetics and is duly titled as a National Certified Phlebotomy Technician. She is also a certified expert Coolsculpting provider at Advanced Aesthetics, which is the longest continuous Coolsculpting provider in the Inland Northwest, delivering these non-invasive body sculpting treatments since 2010 in Coeur d'Alene and Spokane. She is a scholarship recipient to attend CoolSculpting University in northern California next month to refresh her current knowledge and learn the latest newest CoolSculpting techniques.
Jami moved up to Coeur d'Alene in 1995 and loves all four seasons. Her favorite is being out on the lake in the boat, laughing a lot, working out, being with friends and really great food! She has two amazingly awesome kids and newest addition to the family- little Toby, a rescue puppy!
Megan Smith
Master Esthetician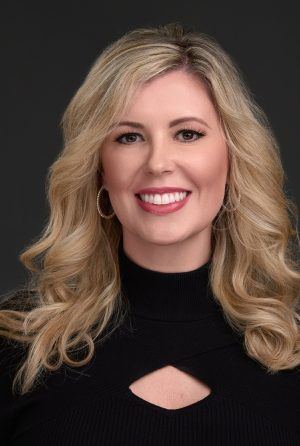 Megan has been working in the beauty industry since 2003 and licensed since 2006. Working in all parts of the aesthetic industry including day spa, hotel resort spa, hospital-owned med spa and plastic surgery center doing hands-on in the treatment room as well as in management roles. In 2012 she joined Washington State's Board of Cosmetology, Barbering, Manicuring, Hair Design, Esthetician, and Master Estheticians. Here she serves the board as a subject matter expert and continues to help guide the industry in keeping safety and infection control a top priority. She moved to Spokane and we are lucky to have her as our newest A-Team member. "I am excited to be here at Advanced Aesthetics!"
Megan brings her knowledge and experience from all levels of the industry crossing over multiple specialties. She has excellent patient care ideas and specializes in patient communication, consultations and education.
"I moved to the Spokane area with my husband, young daughter and 3 dogs from Gig Harbor. I love spring and summer when I can get outdoors and spend time on the water as a family. I have an extra special spot in my heart for dachshunds, the color pink, and everything beauty product-related."
Angela Nash
Master Esthetician
Angela Nash joined Dr. Johnson's team after moving to Coeur d'Alene from Richmond, Virginia. She has worked in many areas of esthetics over the last 22 years. Her experience includes owning her own spa, managing a full-service medical spa, teaching master esthetics for 3 years, and working at the #1 rated medical spa in Richmond for 7 years. She is thrilled to be a part of the team at Advanced Aesthetics.
Angela's goal is to bring education, results, and joy to all of her patients.
Her favorite thing in life is her family. Her favorite person is her 6-year-old son Graceson. Her favorite animal is her sweet dog, Duke. They all have lots of adventures together.
Sage Rust
Esthetician
When Sage moved to Coeur d'Alene from Hailey, Idaho, she attended North Idaho College and graduated with her Associate's in Science. Shortly after, she attended the esthetician program at North Idaho College in 2017 where her passion for esthetics began. She started her career at a holistic spa, but knew she wanted to work in a medical setting. She then worked for a dermatology practice for over 3 years.
Sage brings years of experience with laser and cosmetic treatments to Advanced Aesthetics, working closely with our team to ensure the safety and satisfaction of our patients.
Her goal is not only to educate her patients on how to correct and maintain healthy skin, but also help her patients feel beautiful and comfortable in their own skin. She is committed to providing her patients the best services the industry has to offer from microneedling, HydraFacial®, IPL, Pico rejuvenation and tattoo removal, to name a few, and of course, recommending which ZO® Skincare or Elta MD® products you need in your life. She takes pride in each treatment she performs. Sage loves developing new relationships and helping patients feel good about their skin!
Sage spends most of her free time with her husband and golden retriever, Wesley. She enjoys working out, exploring the outdoors, being on the lake, and trying new restaurants with friends!
Lisa White
Surgical Coordinator, CNA, CPT
Lisa White began her career with Advanced Aesthetics working with Dr. Johnson since 2005. Her extensive experience in the medical field and ongoing education for the past 18 years have earned her qualifications as a Certified Phlebotomy Technician and Certified Nursing Assistant. Her expertise at Advanced Aesthetics includes comprehensive preoperative and postoperative patient care with Smartlipo procedures, surgical procedures, and aesthetic treatments. Should you have a medical procedure, chances are you will know why patients rave about Lisa's caring personality. She was put on this earth to care for others, and it shows.
Lisa is from western Washington and moved to the area in 2001 with her husband Rick. Together they have 2 beautiful children that keep them busy with sporting events. Her hobbies include gardening, spending time with family, and continuing her education in the health field.
Lezlee Mayo
Director of Operations/ Patient Care Coordinator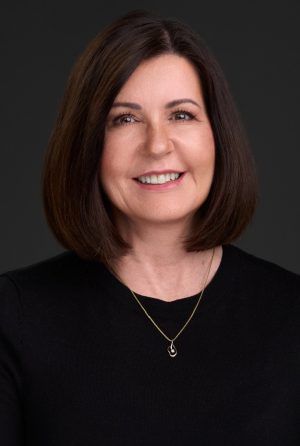 Lezlee joined the Advanced Aesthetics team as a Patient Care Coordinator in 2005 and has since enjoyed the many benefits of this thriving cosmetic and surgical practice. She maintains a variety of responsibilities including assisting patients with scheduling needs, coordinating care, and supporting the overall daily operations of Advanced Aesthetics.
Lezlee's knowledge and first-hand experiences with many of the specialized treatments offered at Advanced Aesthetics allows her to be able to consult with patients about recommended procedures and welcomes their questions about her own results. Being the elder member of this wonderful team, Lezlee is able to relate to many of the issues that older women and men seek solutions for from Dr. Johnson. The work accomplished in the aesthetic industry has been very rewarding and allows her to share her main passion, which is patient care.
Lezlee is also the physician training coordinator for the accredited laser liposuction training courses offered by Dr. Johnson since 2008. She organizes the various aspects necessary for a successful experience with hundreds of physicians and their staff participating in Smartlipo trainings over the past years.
Her previous work experiences include 10 years as a medical receptionist for a local OB/GYN, and 22 years as an administrative assistant for a non-profit organization. She has been happily married to her husband, Paul, for more than 32 years and together share 6 children and 17 grandchildren, which doesn't leave much time for hobbies! Being a native of beautiful Coeur d' Alene, she loves her hometown and understands why many visitors desire to move here. Lezlee looks forward to meeting you and providing you with the best service possible.
Sarah Mitts
Front Desk Specialist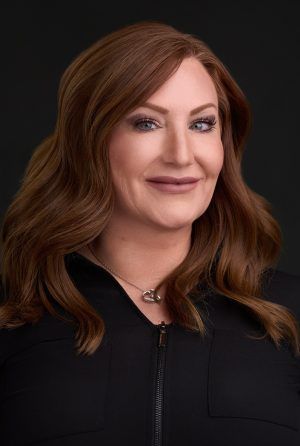 Sarah Joined the Advanced Aesthetics team in October 2021. She enhances our office by coming in with years of experience in our industry including managing a medical spa in California and working in her father's plastic surgery office.
Sarah and her husband recently moved to Idaho to build a better life to their amazing children. Together they share 7 children.
Sarah's hobbies are taking long drives to explore their new surroundings, spending time with their children and hanging out at the lake.