Advanced Aesthetics:
Kevin Johnson, MD, FACS
608 Northwest Boulevard #301
Coeur d'Alene, ID 83814
Phone: (208) 676-8346
Monday–Friday 8 a.m.–6 p.m.

Microneedling
Spokane, Washington, and Coeur d'Alene, Idaho, men and women understand the importance of a powerful skincare routine to treat and even prevent the signs of damage and aging. Microneedling at Advanced Aesthetics is an excellent addition to your own at-home regimen, thanks to its versatility and ease. Here, learn more about how microneedling can enhance your own skincare routine.
Candidates for Microneedling
Because microneedling isn't a surgical procedure, it's quite safe for most people and typically very well-tolerated. Microneedling is also an extremely versatile procedure that can be used to correct a variety of aesthetic concerns of the face and body. If you're bothered by any of the following, microneedling may be appropriate for you:
Enlarged pores
Loose or sagging skin
Fine lines or deeper wrinkles
Signs of sun damage, including dark spots
Certain types of scars, such as acne scars and stretch marks
We can take a closer look at your skin with VISIA™ Skin Analysis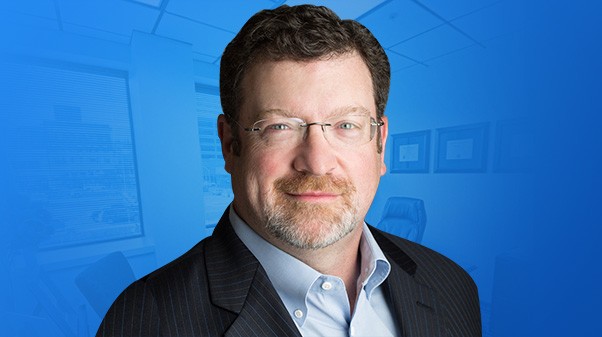 Dr. Kevin Johnson
Welcome to Advanced Aesthetics. Throughout my years serving the body contouring and facial rejuvenation needs of people in Spokane and Coeur d'Alene, I've learned a lot—including how to meet my patients where they are. If you're like most of our guests, you're busy, you want to address a specific concern, but you might not know where to begin. We're ready to help.
Meet Dr. Kevin Johnson
Benefits
At Advanced Aesthetics, our skincare professionals use Rejuvapen™ to perform microneedling procedures. The Rejuvapen device looks much like a regular pen that you'd use to write with. However, rather than having ink at the tip of the pen, the Rejuvapen has 9 extremely small, sterile needles. These needles are used to create "micro-perforations" in the skin and are placed over the areas you'd like to improve. They stimulate the skin's natural self-healing ability, kick-starting the development of your own collagen, a vital ingredient that supports healthy skin and maintains its resilience and softness.
How Much Does Microneedling Cost in Coeur d'Alene and Spokane?
The cost for a microneedling treatment starts at $350. The actual price for your treatment varies with treatment areas. You may need a series of treatments depending on the condition of your skin and desired results. You will be given a personalized quote as part of your consultation.
What Our Patients Say
"After having several medical procedures at this spa, I can say with confidence that Dr. Johnson and his staff provide the utmost professional and personal care with their patients."
— A med spa patient on Google
Your results may vary.
Procedure
Microneedling is a simple, straightforward procedure that's performed in our office and doesn't require any sort of recuperation at home. No anesthesia is required, and because the needles used are so thin, the procedure is quite comfortable.
During your procedure, your practitioner glides the Rejuvapen over your skin, focusing closely on areas of special concern. The needles penetrate the skin at controlled, prescribed depths that are appropriate for your specific condition.
In addition to treating certain skin concerns, microneedling also "opens" skin, making it more receptive to the active ingredients in skincare products or topical treatments.
How Many Treatments Are Needed?
Depending on the skin concern you'd like to address, Dr. Johnson may recommend a series of treatments, spaced several weeks apart, to give you the results you'd like. You may opt to maintain your results with regular touch-up treatments once a year. During your initial consultation, we work closely with you to understand your skincare goals and help you meet them.
Can Microneedling Be Combined With Other Procedures?
Dr. Johnson often creates comprehensive treatment plans that include microneedling and other procedures to address the specific concerns a patient describes during the consultation. Combining chemical peels and microneedling, for example, can enhance your skin on both the outside and inside. Microneedling may also be combined with radiofrequency, such as in Profound® skin tightening treatments.
Discover ZO® Skin Health
We make it quick and easy to care for the health and beauty of your skin with ZO Skin Health's line of proven and effective skincare products. Visit our online store now!
Shop Now
Recovery & Results
After your microneedling procedure, there's no need to take time away from work or other daily activities. You can return to your normal obligations as soon as you like, although it's important to avoid sun exposure as much as possible. Your skin may appear red or slightly inflamed for a couple of days after your procedure, but this is normal and temporary.
Learn more about how microneedling can easily fit into your regular skincare routine. Request a consultation online, or call Advanced Aesthetics in Coeur d'Alene at (208) 676-8346 to book your appointment.
Back to Top