Advanced Aesthetics:
Kevin Johnson, MD, FACS
608 Northwest Boulevard #301
Coeur d'Alene, ID 83814
Phone: (208) 676-8346
Monday–Friday 8 a.m.–6 p.m.

Choosing Your Cosmetic Surgeon
Choosing Your Cosmetic Surgeon
In the Spokane area and beyond, patients searching for cosmetic surgeons have a lot to consider. Once you've decided you're interested in a procedure, the most important choice you'll make is who will perform it. We offer some tips below to help you make this critical decision, including questions that you should ask during your consultations.
At Advanced Aesthetics, Dr. Kevin Johnson is an experienced specialist who achieves beautiful results by combining innovative technology with unsurpassed patient care at our state-of-the-art facility.
To get to know Dr. Johnson and our team and find out whether we're the practice for you, request your complimentary consultation using the online form or call us at (208) 676-8346 to schedule an appointment at our cosmetic surgery office Coeur d'Alene, Idaho.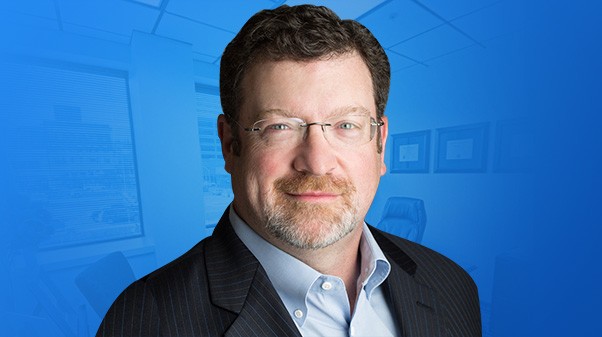 Dr. Kevin Johnson
Welcome to Advanced Aesthetics. Throughout my years serving the body contouring and facial rejuvenation needs of people in Spokane and Coeur d'Alene, I've learned a lot—including how to meet my patients where they are. If you're like most of our guests, you're busy, you want to address a specific concern, but you might not know where to begin. We're ready to help.
Meet Dr. Kevin Johnson
Finding the Best Cosmetic Surgeon for You
Your path to personal transformation begins with choosing a cosmetic surgeon whose credentials meet or exceed the level of training and experience you deserve for the procedure you want. That includes staying at the forefront of the cosmetic medical specialty, offering advanced treatment options, and performing procedures in a state-of-the-art facility.
Dr. Johnson is a board-certified general surgeon, a Fellow of the American College of Surgeons, and member of the American Academy of Cosmetic Surgery whose expertise in aesthetic laser medicine is recognized nationally by his colleagues.
Dr. Johnson has trained more than 500 physicians and nurses at Advanced Aesthetics Training Institute, which he established to help colleagues who want to include medical aesthetic procedures as part of their practices. Dr. Johnson himself has performed more than 5,000 cosmetic procedures at his Washington and Idaho offices.
What Our Patients Say
"I walked away from each appointment feeling as though my healthcare needs were just as important to Dr. Johnson as they were to me. My results more than exceeded my expectations. His friendly staff always went out of their way to make themselves available whenever I needed their assistance."
— A tummy tuck patient on RealSelf.com
Your results may vary.

Read more real patient stories on our Reviews page.
Questions to Ask a Cosmetic Surgeon
It helps to consider your consultation as more of a conversation where both you and the doctor get to know each other. In addition to discussing your aesthetic concerns, you should be prepared to ask the surgeon a number of questions to find out whether he or she is a good fit for you on different levels. Some of the key points to consider include:
Experience
Asking specific questions about the doctor's experience level is an excellent way to be proactive about your health and beauty.
What is the surgeon's area of expertise?
How long has the surgeon performed the procedure you want performed?
How many times has the surgeon performed the procedure total? In the past year?
What specific training does the surgeon have in the procedure?
Are before-and-after photos of the surgeon's previous patients available?
Safety
Being confident in your cosmetic surgeon begins with knowing your safety is a top priority.
Where does the surgeon perform the procedure you want? Is the facility accredited?
Has the surgeon regularly encountered certain complications?
If you are undergoing a non-surgical treatment, is the provider trained and certified to perform the procedure?
Patient Care
When choosing a cosmetic surgeon, it's important to remember that you are also selecting a cosmetic surgery practice as a whole.
Is the staff friendly?
Can you get materials to help yourself fully understand the procedure, including the risks and what to expect during surgery and recovery?
Can the staff clearly explain costs and fees?
Does the practice respond promptly when contacted by phone or email?
Advanced Aesthetics makes patient safety and satisfaction our top priority, and our team of friendly, knowledgeable professionals has years of experience providing patients with personal care that begins with their first visit.
Questions to Ask Yourself Afterward
Once you've met with a surgeon and staff who have fulfilled all of the above expectations, you can ask yourself some questions that have more to do with your personal feelings about your appointment. Open and honest communication and a good rapport are keys to getting the results you desire.
Are you comfortable spending time with the surgeon?
Does the surgeon have a good "bedside manner"?
Do you feel comfortable sharing your full medical history, lifestyle habits, and personal background with the surgeon?
Did you leave the office feeling like you had fully explained yourself and been understood?
Are you excited and confident to move forward?
Those are the goals we aim to meet at Advanced Aesthetics and that we believe are of top importance for patients. We know you have high standards for your health and beauty, and our priorities are to exceed those standards.
Back to Top