Advanced Aesthetics:
Kevin Johnson, MD, FACS
608 Northwest Boulevard #301
Coeur d'Alene, ID 83814
Phone: (208) 676-8346
Monday–Friday 8 a.m.–6 p.m.

HydraFacial®
Healthy-looking, glowing skin is only 30 minutes away. With our HydraFacial treatment, Spokane and Coeur d'Alene men and women can enjoy incredible radiance and a fully customized experience. HydraFacial goes beyond typical spa facials to deeply cleanse, exfoliate, extract, and nourish with a special handpiece that keeps the process comfortable and quick.
We are also offering HydraFacial Keravive, a treatment to cleanse, stimulate, nourish, and hydrate your scalp and hair follicles.
Candidates for HydraFacial
HydraFacial is a customizable treatment that's appropriate for all skin types, making most people good candidates for it. HydraFacial is great for encouraging a smooth, healthy glow and can help reduce the following skincare concerns:
Shiny, oily skin or T-zone
Looseness or laxity
Dullness
Irregular texture
Dark spots and hyperpigmentation
Enlarged pores
HydraFacial Keravive is designed to help remove impurities and reinvigorate your scalp to help address the following hair and scalp concerns:
Dry, damaged hair
Thinning hair
Clogged hair follicles
Dry scalp
HydraFacial Benefits
HydraFacial is a brief, enjoyable in-office procedure that reinvigorates and deeply nourishes skin. Unlike typical spa facials, HydraFacial uses a special handpiece to thoroughly cleanse and comfortably extract impurities from pores. Once your skin has been prepared, your provider applies a blend of serums that has been customized to treat your specific concerns. Because the cleansing process thoroughly exfoliates your skin, your pores are extra receptive to these products, allowing the serums to penetrate deeply and go to work immediately. HydraFacial is a wonderful option for people who love facials but want more meaningful results.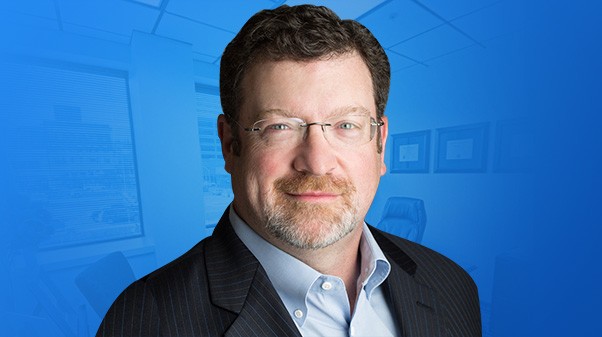 Dr. Kevin Johnson
Welcome to Advanced Aesthetics. Throughout my years serving the body contouring and facial rejuvenation needs of people in Spokane and Coeur d'Alene, I've learned a lot—including how to meet my patients where they are. If you're like most of our guests, you're busy, you want to address a specific concern, but you might not know where to begin. We're ready to help.
Meet Dr. Kevin Johnson
How Much Does a HydraFacial Cost?
HydraFacials start at $179. You will be given a personalized quote as part of your consultation.
HydraFacial Procedure 
HydraFacial is a totally customizable 3-step procedure that takes about 30 minutes. Before your procedure, we encourage you to request a VISIA™ skin analysis. This special camera captures a detailed image of your skin and renders a number of visualizations to help us understand your needs.
When you choose Advanced Aesthetics for your HydraFacial, you're led to a private treatment area and invited to get comfortable. Your provider then engages the HydraFacial device and works through 3 main treatment steps:
Cleansing and exfoliation: Thanks to HydraFacial's powerful handpiece, this cleanse goes deeper than anything you can do at home. In addition to flushing dirt and impurities out of your pores, this step also lightly exfoliates.
Peel and extractions: Using a gentle blend of alpha-hydroxy acids, this step loosens and removes deep-set dirt. Our special tool clears away breakouts for the most comfortable extractions you've ever experienced.
Hydration: Finally, your provider chooses a special blend of serums just for your skin and uses the HydraFacial handpiece to deposit this rejuvenating product deep within your skin.
HydraFacial Keravive Procedure 
Like HydraFacial, HydraFacial Keravive is a 3-step procedure to treat your scalp:
Cleanse and exfoliate: The HydraFacial handpiece is used to extract dirt, oil, and impurities while stimulating circulation on in the scalp and hair follicles.
Stimulate and nourish: Your provider administers the HydraFacial Keravive Scalp Health Solution to help stimulate your scalp.
Extend and enhance: After your treatment, you will use the HydraFacial Scalp Health Spray to provide daily scalp stimulation and nourishment.
Discover ZO® Skin Health
We make it quick and easy to care for the health and beauty of your skin with ZO Skin Health's line of proven and effective skincare products. Visit our online store now!
Shop Now
Recovery & Results
Like a typical spa facial, HydraFacial and HydraFacial Keravive don't require any sort of downtime or recovery period. After your treatment, you can get back to your normal daily activities as soon as you like–all while enjoying an incredible nourished glow.
Depending on the specific concern you'd like to treat, you may require more than one HydraFacial session to achieve your desired results. But regardless of the specifics of your treatment, you can expect to enjoy the look of your renewed skin for about 1 week after your appointment.
We invite you to try HydraFacial for yourself. Request your visit at Advanced Aesthetics or call us at (208) 676-8346 to book your appointment.
Back to Top