Advanced Aesthetics:
Kevin Johnson, MD, FACS
608 Northwest Boulevard #301
Coeur d'Alene, ID 83814
Phone: (208) 676-8346
Monday–Friday 8 a.m.–6 p.m.

Skincare Products
At Advanced Aesthetics in Coeur d'Alene, we offer SkinBetter Science® skincare products, one of the most effective and scientifically advanced professional skincare product lines available in the U.S. Their patented technologies and clinically-tested formulas work to achieve visible improvements in skin's texture and quality.
Call Advanced Aesthetics at (208) 676-8346 or contact us to place an order or to learn more about the skin care products we offer.
SkinBetter Science
At Advanced Aesthetics, we offer clinically-proven medical-grade skincare products from SkinBetter Science that get real results. The fastest-growing professional skincare brand in the United States, SkinBetter Science is only available through authorized aesthetic partners, like Advanced Aesthetics.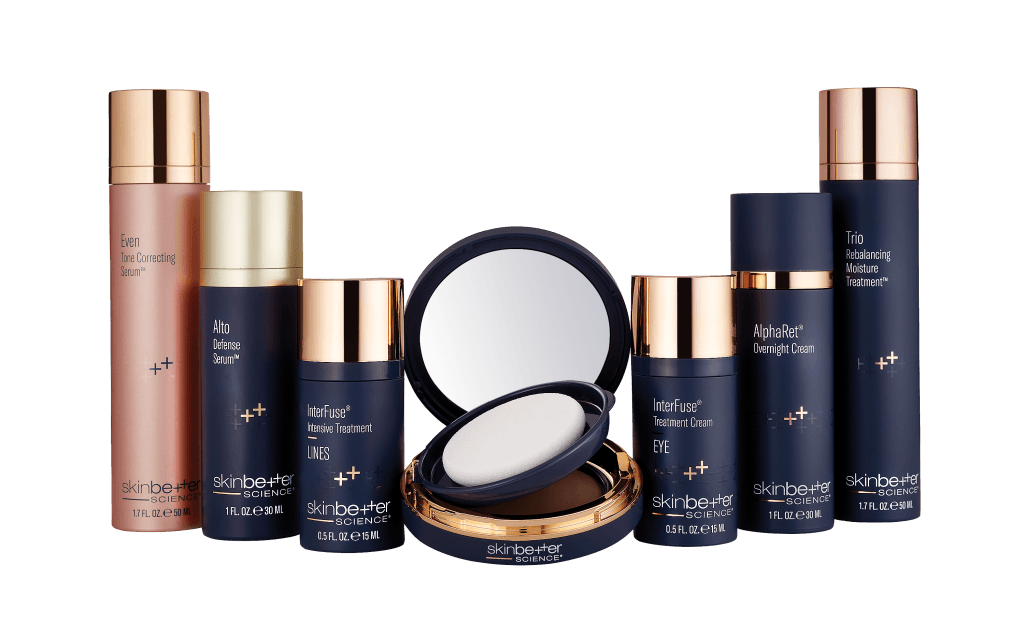 Relying on research and science to formulate the best products to achieve transformative results for your skin, SkinBetter Science products are clinically proven to work. Thanks to their partnership with dermatologists, plastic surgeons, and other healthcare professionals, SkinBetter Science has developed a line of skin-improving products designed to help you look and feel your best.
At Advanced Aesthetics, we focus on creating a customized skincare plan to help you achieve your aesthetic goals. If you are interested in learning how SkinBetter Science skincare products can help improve your skin's appearance, request a consultation or call (208) 676-8346 to meet with one of our trained skincare professionals today.