Advanced Aesthetics:
Kevin Johnson, MD, FACS
608 Northwest Boulevard #301
Coeur d'Alene, ID 83814
Phone: (208) 676-8346
Monday–Friday 8 a.m.–6 p.m.

Laser Hair Removal
Lasting treatment for removing pesky, unwanted hair is now possible with laser hair removal in Spokane and Coeur d'Alene at Advanced Aesthetics. For women and men from Kennewick, Moses Lake, and Wenatchee, WA, and cities close by who have endured the hassle of removing unwanted hair with temporary methods, laser hair removal is a refreshing alternative. Feel confident that after a series of sessions at our trusted practice, you'll be able to ditch those razors, tweezers, and wax strips.
If you would like to learn more about laser hair removal, request your complimentary consultation online or call us at (208) 676-8346. Dr. Kevin M. Johnson and the rest of the team at Advanced Aesthetics provide leading-edge techniques for cosmetic improvement in a comfortable, supportive atmosphere. Our offices serve people from throughout Idaho, Washington, Montana, Oregon, and other states.
Candidates for Laser Hair Removal
Laser light is attracted to the pigment in hair follicles. Patients with light brown to black hair can see great hair removal results with this treatment. However, certain hair colors do not contain enough pigment to be effectively treated, so men and women with blonde, gray, white or red hair may not be able to achieve the same degree of hair removal. Any skin color can see results from this treatment.
Why Is Laser Hair Removal So Popular?
Laser hair removal offers several benefits over methods like waxing, shaving, and electrolysis for our Spokane and Coeur d'Alene patients:
Large areas can be treated at one time
Fast
No downtime
Safe
Few side effects
Most parts of the body are treatable
Advanced Aesthetics offers its patients the option of choosing the GentleMax Pro® Laser (GMAX Pro) for faster and more comfortable laser hair removal. With the GMAX Pro, even large areas of the body, such as the back, can be treated in just minutes. Its uniform beam delivers a consistent pulse of light that helps create more reliable results, and its sapphire treatment tips equipped with Advanced Contact Cooling℠ technology enhance patient comfort.
How Much Does Laser Hair Removal Cost in Spokane and Coeur d'Alene?
Laser hair removal starts at $75 and increases with the size of the treatment area, density of hair, and other factors. Multiple treatments are required for desired results. You will be given a personalized quote as part of your consultation.
Procedure
The laser treatment targets actively growing follicles for long-lasting hair reduction. During each session, the laser will be passed over the treatment area and a highly concentrated beam of light will be emitted which will penetrate through the outer layers of skin and down to the hair follicles below where it is attracted to and absorbed by the melanin (color) in the hair follicles.
Once absorbed by the hair follicles, the light energy transfers to heat, which works to coagulate (curdle) the follicle and cut off the blood supply, rendering the hair inactive. When effectively treated, the hair will cease to grow back. Utilizing the Elite laser from Cynosure, we are able to use two different wavelengths of laser light. This allows us to treat all skin types including tanned skin. There is no need to discontinue treatments during the summer months.
How Effective Is Laser Hair Removal?
Unlike temporary hair removal methods, once an actively growing hair follicle is successfully treated with the laser, it will not grow hair again.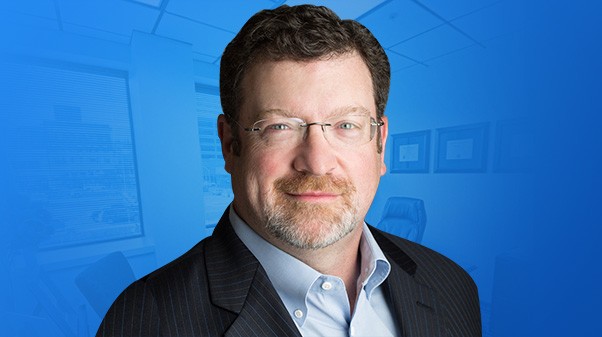 Dr. Kevin Johnson
Welcome to Advanced Aesthetics. Throughout my years serving the body contouring and facial rejuvenation needs of people in Spokane and Coeur d'Alene, I've learned a lot—including how to meet my patients where they are. If you're like most of our guests, you're busy, you want to address a specific concern, but you might not know where to begin. We're ready to help.
Meet Dr. Kevin Johnson
Recovery & Results
While our laser treatment is highly effective, more than one session is recommended for optimal removal. A consultation at Advanced Aesthetics will allow our technicians to take a look at your unwanted hair and develop an individualized treatment protocol that will help to get you fantastic hair reduction results.
Laser hair removal treatment is different for each patient depending on skin tone, hair color and texture. Also, depending on the area treated, treatment time varies; however, because large areas can be treated at once, treatment time is not long. Additionally, one of the best things about our laser hair removal treatment is that there is minimal to no downtime.
Discover ZO® Skin Health
We make it quick and easy to care for the health and beauty of your skin with ZO Skin Health's line of proven and effective skincare products. Visit our online store now!
Shop Now
Back to Top