Advanced Aesthetics:
Kevin Johnson, MD, FACS
608 Northwest Boulevard #301
Coeur d'Alene, ID 83814
Phone: (208) 676-8346
Monday–Friday 8 a.m.–6 p.m.

CoolSculpting®
Are you looking for a gentler body sculpting alternative to liposuction? Women and men from Spokane, Washington, and Coeur d'Alene, Idaho, choose CoolSculpting with Dr. Kevin Johnson because it is both safe and effective, with comfortable treatments that can easily be worked into their busy schedules. The non-invasive treatment shrinks the bulges of fat in trouble spots such as the abdomen using a groundbreaking cooling process that requires no needles, incisions, or downtime.
Good CoolSculpting Candidates
CoolSculpting appeals to many men and women who have never undergone a cosmetic procedure because, unlike liposuction, it is non-invasive and there's no recovery period. The best candidates for CoolSculpting are bothered by stubborn pockets of fat in specific areas even though they maintain a healthy lifestyle with good diet and exercise habits.
CoolSculpting isn't for weight reduction. Instead, it slims specific areas of the body. You should be near a stable, healthy weight before undergoing a CoolSculpting procedure.
What Areas Does CoolSculpting Treat?
Specially designed applicators enable CoolSculpting providers to target a wide range of treatment areas—virtually anywhere from head to toe that you want to reduce unwanted fat.
CoolAdvantage™
Very effective at treating the
abdomen and the flanks
CoolMini™
Snugly fits smaller areas, such
as below the chin

How Does CoolSculpting Work?
The advanced CoolSculpting technology targets fat cells with precisely controlled cooling that effectively destroys the cells without harming the skin or surrounding tissue. The FDA-cleared procedure uses a unique cooling process called cryolipolysis, a technique developed by Harvard University scientists after they noticed that some children's cheeks dimpled after eating ice pops.
Different Applicators for Personalized Treatments
We have a variety of applicators that treat different areas of fat and may work in slightly different ways while still using CoolSculpting technology. For example, the design of the applicator for treating the back is slightly different because it does not use vacuum suction. It has a large cooling plate, and the whole applicator is strapped flat against the skin. Treatments with this applicator take a bit longer (around 2 hours) but work well for "non-pinchable" areas of fat, such as the lower back.
The CoolAdvantage™ applicator, with its 3 interchangeable heads, is very effective at treating the abdomen and the flanks. CoolAdvantage is FDA-cleared to operate at a lower temperature for less time, effectively offering patients the same results in less time. No matter how complex your goals are, our practitioners help you plan the details of your procedure to help you get the body you want.
CoolSculpting Procedure
Dr. Johnson and his team at Advanced Aesthetics customize your procedure depending on the areas you want to treat. When treating the abdomen, flanks, or back, the CoolSculpting applicator uses gentle vacuum suction to pull the bulging tissue between 2 cooling panels. The panels deliver precisely controlled cooling to the area, damaging the fat cells deep within in about an hour.
During the treatment, you feel the vacuum suction and cold sensations at first before your skin turns numb, much like with using an icepack. Then, you simply relax while the device does the work. Many patients read or browse the Web on a phone or tablet. Some even nap because the treatment is so comfortable.
Recovery & Results
There is no downtime after a CoolSculpting procedure. A technician massages the treatment area once the applicator is removed, and then you can resume your daily activities.
Fat cells frozen during the session gradually die soon after your treatment and are removed from the body through its natural metabolic processes. During the ensuing 2 to 4 months following the procedure, patients usually notice the bulges that caused concern shrink gradually as the body flushes away dead fat cells, however experiences vary.
Some patients schedule a second treatment session to reach their cosmetic goals, but in many cases a single procedure is enough to produce the desired results. Nonsurgical skin tightening with Profound™ may enhance CoolSculpting results.
The effects of CoolSculpting typically last as long as the results of liposuction. Maintaining a healthy diet and exercise regimen can help you maximize and prolong your results.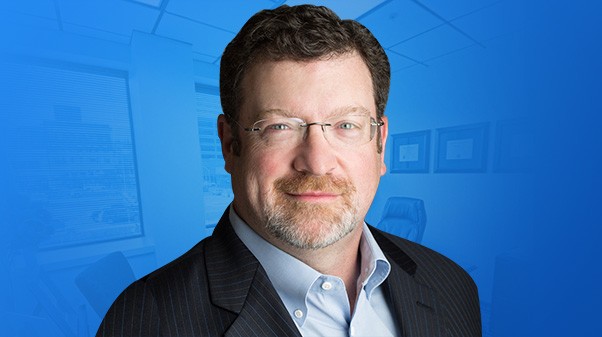 Dr. Kevin Johnson
Welcome to Advanced Aesthetics. Throughout my years serving the body contouring and facial rejuvenation needs of people in Spokane and Coeur d'Alene, I've learned a lot—including how to meet my patients where they are. If you're like most of our guests, you're busy, you want to address a specific concern, but you might not know where to begin. We're ready to help.
Meet Dr. Kevin Johnson
Frequently Asked Questions
How much does CoolSculpting cost?
Dr. Johnson is committed to offering a range of body contouring alternatives for a range of patients and budgets. The price of a CoolSculpting procedure varies depending on the areas you're concerned about and the number of sessions needed to meet your cosmetic goals, among other factors.
We require payment in full before your CoolSculpting session. Consultations are complimentary. If you need to cancel, we request that you give us 24 or more hours advance notice.
How does CoolSculpting compare to liposuction?
Even people who are in great shape can have trouble toning certain areas of the body, such as the abdomen or flanks. CoolSculpting and liposuction are both good options for reducing stubborn fat. Liposuction can remove more fat than CoolSculpting, but it also requires incisions, anesthesia, and some time off work to recover. That's not true for CoolSculpting. It works without incisions and kills fat cells without injuring surrounding tissues or skin.
Either procedure can be a good fit in many cases, so it all depends on your priorities. Dr. Johnson is an experienced body contouring specialist who is very familiar with both techniques. He can listen to your goals and recommend the right approach for you.
How does CoolSculpting work?
The CoolSculpting procedure can safely and effectively destroy localized areas of fat because fat cells are vulnerable to cold. They begin dying at temperatures that don't injure the skin or damage surrounding tissue. The cooling process, called Cryolipolysis, is precisely monitored during the treatment. As fat cells gradually die, they are absorbed by the body and then removed through the natural metabolic processes in the weeks that follow.
Is CoolSculpting painful?
No. Any discomfort during a CoolSculpting treatment is minimal and typically occurs only during the initial stages of the procedure as you get used to the cold sensation. Most patients relax, read a book, or use a mobile device during the treatment. Some patients even nap.
How long does the procedure take?
The duration of the treatment, like the cost, depends on the number of treatment areas. Dr. Johnson customizes CoolSculpting procedures for each patient's specific concerns. A typical treatment session for 1 area, such as the upper abdomen, takes about an hour. A session using the applicator for "non-pinchable" fat, such as on the lower back, takes about 2 hours.
How many sessions will I require?
Some patients need only one session. Others may require 2 or more visits for optimal fat removal. Dr. Johnson will discuss the possibility of further treatments during your follow-up appointment.
What is the CoolAdvantage™ applicator and why is it special?
The CoolAdvantage applicator offers patients another convenient option for treating specific areas of fat. CoolAdvantage is FDA-cleared to operate at a lower temperature, allowing our technicians to treat common areas of unwanted fat in less time. CoolAdvantage features 3 distinct, interchangeable treatment heads that are shaped to conform to different areas of the body:
"Vertical fat" on the flanks
Abdomen
Dr. Johnson specializes in body contouring procedures and can recommend the best approach for you. Request your complimentary consultation using our online form or call us at  (208) 676-8346 to schedule an appointment.
Discover ZO® Skin Health
We make it quick and easy to care for the health and beauty of your skin with ZO Skin Health's line of proven and effective skincare products. Visit our online store now!
Shop Now
Back to Top