Advanced Aesthetics:
Kevin Johnson, MD, FACS
608 Northwest Boulevard #301
Coeur d'Alene, ID 83814
Phone: (208) 676-8346
Monday–Friday 8 a.m.–6 p.m.

Profound® Skin Tightening
Profound® Skin Tightening
Over the years, fine lines, deeper wrinkles, and skin laxity have long been treated with laser therapies and other devices with varying results. Lax skin on the face, neck, and body is frequently treated with plastic surgery. Many believe that issues like jowling and skin laxity of the neck can only be treated with a surgical facelift or necklift, which can produce a very nice result, but what about patients who don't require surgery or would prefer a less invasive approach? Profound®, a radiofrequency microneedling device from Syneron Candela®, offers an exciting new option for skin tightening and nonsurgical facelift for our Spokane and Coeur d'Alene patients. Profound treatments can create impressive, custom-tailored results that lift and volumize faces; smooth jawlines; contour the abdomen, arms, and legs; and reduce the appearance of cellulite.
If you are interested in tightening your skin on your face and body, request a consultation online or call us at (208) 676-8346. Dr. Johnson and the rest of the team at Advanced Aesthetics serve people from throughout Idaho, Washington, Oregon, and Montana.
What Is Profound Skin Tightening?
The Profound device couples radiofrequency energy with a microneedling delivery system to the deep layer of the skin that stimulates the development of collagen, elastin, and hyaluronic acid—the indispensable building blocks of skin! Although these ingredients occur naturally in our bodies, their production slows as we age and elastin starts to break down…thus becoming less elastic and losing its spring. This leads to laxity, wrinkles, loss of volume, and a general reduction in skin's quality. Profound helps people from Kennewick, Moses Lake, and Wenatchee, WA, reinvigorate their skin's production of these ingredients and reduce small fat deposits, for overall improvement.
Profound RF Treatment Areas
Patients seeking nonsurgical skin tightening for the face or body can benefit from Profound RF treatments.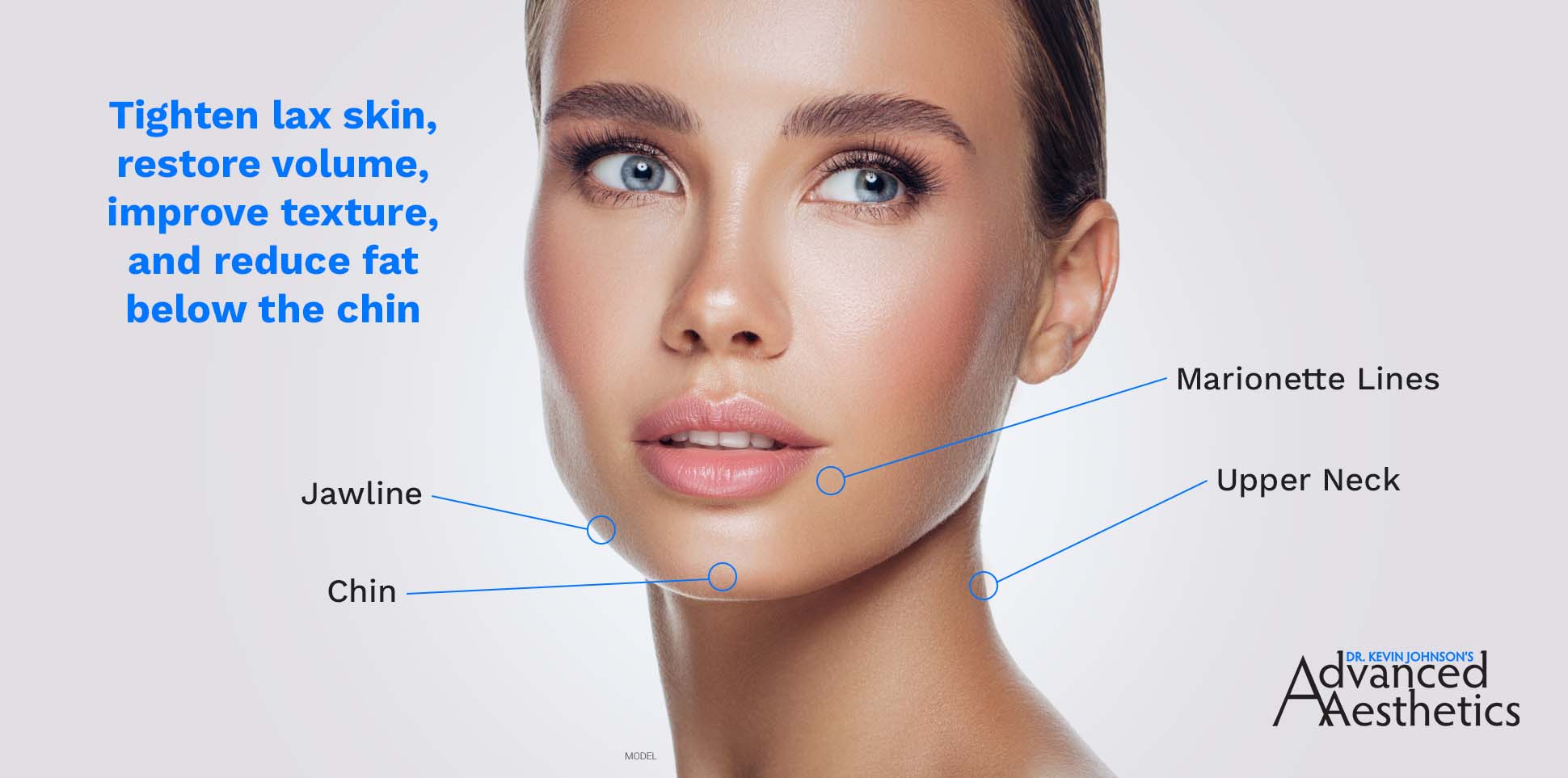 How Much Does a Profound Skin Tightening Treatment Cost?
Profound treatments start at $4,800 for the lower 1/3 of the face and neck, and $3,000 for treatments on the arms, belly, or other areas of the body (depending on the total area treated and estimated total time of the procedure). You will be given a quote for your actual procedure cost when you come in for your initial consultation at our Coeur d'Alene office. At Advanced Aesthetics, we strive to keep our rates competitive with other practices in the area. We offer financing options to help you make your treatment more affordable.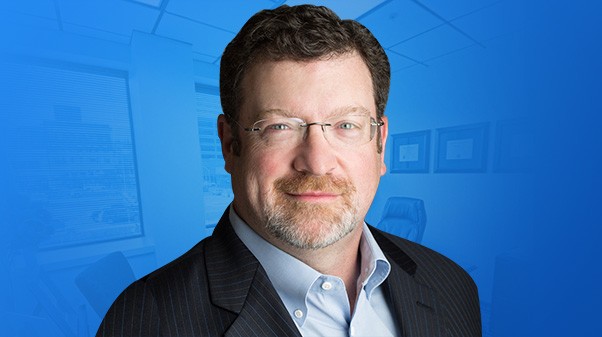 Dr. Kevin Johnson
Welcome to Advanced Aesthetics. Throughout my years serving the body contouring and facial rejuvenation needs of people in Spokane and Coeur d'Alene, I've learned a lot—including how to meet my patients where they are. If you're like most of our guests, you're busy, you want to address a specific concern, but you might not know where to begin. We're ready to help.
Meet Dr. Kevin Johnson
Your Experience
Your Profound treatment is performed as an outpatient procedure in our office. We apply a light local anesthetic to keep you comfortable. When administered to either the deep dermis or subcutaneous layer, the procedure delivers radiofrequency energy to the deeper supportive structures of the skin through pairs of fine insulated microneedles. These microneedles are inserted into the anesthetized skin. You may feel a sensation of warmth or tingling as the treatment is performed but it should not hurt.
You may experience some mild to moderate bruising and swelling for 5 days after the procedure. There is not much maintenance for the patient to perform during recovery.
How Is Profound Different Than Microneedling?
Profound is a microneedling treatment that uses radiofrequency energy to enhance the results of the treatment. A Profound treatment not only creates controlled wounds that stimulate the production of new collagen, but also delivers heat below the skin's surface to produce better results than microneedling on its own.
Does Profound Really Work?
In a clinical study and also in our experience in our practice, 100% of patients responded to the treatment, reporting rejuvenated tighter skin as early as 1 to 2 weeks after the procedure and continued improvement for the next year. The Profound treatment in our opinion is the best skin tightening device on the market right now.
Are Profound Results Permanent?
The Profound treatment promotes the natural production of new elastin and collagen, with most patients seeing improvement 6 to 8 weeks after their treatments. Although the aging process will continue, results can last for years with periodic maintenance treatments. How long your results last depends on your age and skincare habits following the treatment.
What Our Patients Say
"I love this place! Great staff, so friendly and informed. Excellent results! I highly recommend."
— A patient on Yelp
Your results may vary.
Dr. Johnson and the team at Advanced Aesthetics look forward to working with you. Please request your consultation online or call us at (208) 518-0675 to schedule your appointment.
Discover ZO® Skin Health
We make it quick and easy to care for the health and beauty of your skin with ZO Skin Health's line of proven and effective skincare products. Visit our online store now!
Shop Now
Back to Top