Advanced Aesthetics:
Kevin Johnson, MD, FACS
608 Northwest Boulevard #301
Coeur d'Alene, ID 83814
Phone: (208) 676-8346
Monday–Friday 8 a.m.–6 p.m.

Dysport® & BOTOX® Cosmetic FAQ
Dysport® & BOTOX® Cosmetic FAQ
At Advanced Aesthetics, we make it quick and easy for men and women from Spokane, Missoula, and throughout Idaho and Washington to look fresher and younger. Dysport and BOTOX Cosmetic injections in our Coeur d'Alene, ID, office are popular treatments with both women and men. Although BOTOX has been in use for over 20 years and Dysport has been available in the U.S. since 2009, people still have questions and common misconceptions about these treatments.
If your question is not answered here or if you're ready to visit Advanced Aesthetics in Coeur d'Alene for a BOTOX or Dysport treatment, request your complimentary consultation or call (208) 676-8346.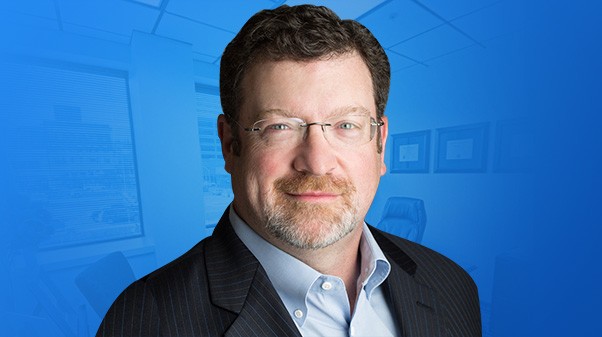 Dr. Kevin Johnson
Welcome to Advanced Aesthetics. Throughout my years serving the body contouring and facial rejuvenation needs of people in Spokane and Coeur d'Alene, I've learned a lot—including how to meet my patients where they are. If you're like most of our guests, you're busy, you want to address a specific concern, but you might not know where to begin. We're ready to help.
Meet Dr. Kevin Johnson
What are the treatment areas for BOTOX and Dysport?
Dr. Johnson commonly uses Dysport and BOTOX to treat the following concerns:
Horizontal forehead lines
Sagging brows and upper eyelids
Vertical frown lines between the eyebrows
Crow's feet at the outer corners of the eyes
Bunny lines around the nose
Excess sweating under the arm
What's the difference between BOTOX and Dysport? Why do you prefer Dysport?
BOTOX and Dysport are made from a neurotoxin called botulinum toxin A and work in the same way. Dysport is made by Medicis, the company that makes the injectable fillers Restylane and Perlane®. BOTOX is made by Allergan, the manufacturer of JUVÉDERM and LATISSE®. The main differences are:
Cost: While approximately 2.5 to 3 units of Dysport are required to get the same effect as 1 unit of BOTOX, Dysport usually costs less per treatment than BOTOX.
Onset: The protein in Dysport is smaller than the type in BOTOX, and therefore tends to take effect sooner. While experiences vary, Dysport results typically develop in 1 to 2 days instead of 5 to 7 days for BOTOX.
Duration: Since we first started using Dysport in 2009, we've found that it lasts about a month longer than BOTOX; therefore, treatments can be spaced farther apart.
For these reasons, we now use Dysport almost exclusively. Learn more in this blog post.
Are these treatments safe?
When administered by an experienced physician in proper doses, BOTOX and Dysport are very safe. Both products are FDA approved. BOTOX has been in use for over 20 years. Although Dysport has only been available in the U.S. since 2009, it has safely been used in Europe since 1988.
Is there anything I shouldn't do after getting a BOTOX or Dysport treatment?
While no significant downtime is needed, it's important to take the following precautions until the morning after your treatment:
Avoid alcohol and caffeine.
Keep your head elevated.
Stay out of saunas, direct sunlight, and other sources of intense heat, such as hot yoga classes.
Don't rub or put pressure on the injection sites.
Hold off on strenuous exercise.
Do BOTOX or Dysport injections hurt?
We use a short, fine needle for Dysport and BOTOX injections, so the treatments are very tolerable. Most patients say they don't feel any discomfort. We offer Pro-Nox™ to ease any anxiety, if desired.
Comfort on Your Terms
If you're feeling anxious about your injections, we offer self-administered nitrous oxide with Pro-Nox™. Sometimes also called "laughing gas," Nitrous oxide is a safe, odorless gas that temporarily reduces feelings of anxiety and stress. Learn more during your consultation.
How long does BOTOX last?
The results from BOTOX treatments typically last 3 to 4 months, although patient experiences vary.
Is there any way to make BOTOX or Dysport results last longer?
Taking the precautions listed above can optimize the life of your results. In addition, it can be helpful to maintain a regular schedule of maintenance treatments. With repeated treatments, facial muscles can weaken and take longer to begin causing lines again. And remember, Dysport provides longer-lasting results than BOTOX.
How can I get the best results?
For optimal results, it's essential to choose a trained, experienced professional for your BOTOX or Dysport injections. The following precautions can help you avoid or minimize bruising at the injection sites:
Stop the use of aspirin, non-steroidal anti-inflammatory drugs (such as ibuprofen), St. John's wort, or high doses of vitamin E one week before treatment.
Apply ice after treatment.
Keep your head elevated for the first few hours.
Will I look unnatural?
When you choose an experienced professional, you will lose your lines and wrinkles and not your natural expressions. The skilled injectors at Advanced Aesthetics have helped us earn our reputation among Moses Lake, Kennewick, and Missoula-area BOTOX patients.
How much are BOTOX and Dysport treatments in Coeur d'Alene?
BOTOX costs $12 per unit and Dysport is $4.80 per unit at Advanced Aesthetics. Keep in mind the unit dose is different between these two medications. The total cost for your treatment depends on the number of units needed, which may vary from person to person. You will be given a personalized quote when you come in for a consultation.
At what age should I consider getting BOTOX or Dysport injections?
While BOTOX and Dysport are typically used to get rid of dynamic wrinkles, many young adults are using these treatments as "prejuvenation" to prevent lines from forming in the first place. These treatments won't prevent wrinkles caused by sun damage, but those concerns can be treated with laser skin rejuvenation. Dr. Johnson discusses other considerations in this blog post.
Is there anyone who shouldn't get these treatments?
It is important to choose an experienced and knowledgeable provider who will determine whether these treatments are right for you. In general, patients should not get BOTOX or Dysport treatments if they are:
Under age 18
Pregnant or breastfeeding
Allergic to any other botulinum toxin product
Allergic to cow's milk protein (Dysport)
Experiencing a skin infection at any of the planned injection sites
BOTOX & Dysport vs. Dermal Fillers – What's the difference?
Both types of products effectively soften wrinkles, but they work on different types of wrinkles in different ways.
Dysport and BOTOX are neuromodulators. These products temporarily stop contractions of the facial muscles that cause wrinkles. Afterward, the wrinkles soften gradually. These wrinkle relaxers are used on dynamic wrinkles such as horizontal forehead creases, crow's feet, and vertical lines between the eyebrows (sometimes called the 11s).
Injectable fillers such as JUVÉDERM® and Restylane® smooth wrinkles instantly by adding volume beneath the surface of the skin. Certain fillers also encourage collagen production in the treated areas for continued improvement. We typically use fillers for lines and folds around the nose and mouth.
Many patients choose both types of treatments for a more complete facial rejuvenation.
What is a Liquid Facelift?
A Liquid Facelift is a nonsurgical facial rejuvenation procedure performed with neuromodulators and dermal fillers. Fillers lift, contour, and restore volume to the cheeks, jawline, and other areas of the face. Dysport/BOTOX can soften wrinkles and add a subtle lift to the brow area. Best suited for early signs of aging, Liquid Facelifts have a variety of advantages over surgical facelifts, including:
Don't involve anesthesia
Don't leave scars
Require little to no downtime
Discover ZO® Skin Health
We make it quick and easy to care for the health and beauty of your skin with ZO Skin Health's line of proven and effective skincare products. Visit our online store now!
Shop Now
Back to Top