Summer is the time of year for enjoying the warm weather, from swimming to savoring the outdoors and showing off beautiful, smooth skin. Here are a few simple tips to keep your skin looking healthy and glowing this summer: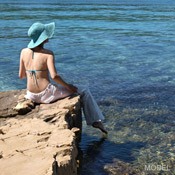 Exfoliate. By removing the top layer of dead skin cells, you can improve the appearance of dull or dry skin.
Hydrate. Staying hydrated and drinking lots of water will help keep your skin glowing and radiant.
Sunscreen. This is one of the most important things you can do to help keep your skin protected while you are out in the sun.
This summer, make sure to take care of your skin by following the above tips and if you have any questions feel free to contact our cosmetic surgery practice. What are your favorite skin care tips for Spokane summer weather?