Advanced Aesthetics
Kevin Johnson, MD, FACS
522 West Riverside Avenue #202
Spokane, WA 99201
Phone: (509) 209-2171
Monday 9:00am–1:00pm
Tuesday–Friday 8:00am–5:00pm

Advanced Aesthetics
Kevin Johnson, MD, FACS
608 Northwest Boulevard #301
Coeur d'Alene, ID 83814
Phone: (208) 676-8346
Monday 9:00am–1:00pm
Tuesday–Friday 8:00am–5:00pm

Vampire Treatments & PRP Therapy
Vampire Treatments & PRP Therapy
Dr. Kevin Johnson offers the increasingly popular platelet-rich plasma (PRP) therapy at his Spokane and Coeur d'Alene practices to help restore a healthy, glowing complexion and promote thick hair growth. In addition, PRP therapy can be used for vaginal and penile rejuvenation, making it an incredibly versatile option for allover revitalization.
If you've heard about PRP therapy and want to learn more about it, request your complimentary consultation using the online form, or call us at (208) 676-8346 (Coeur d'Alene) or (509) 209-2171 (Spokane).
Candidates for PRP Therapy
Women and men with various aesthetic concerns can benefit from PRP therapy. For patients interested in facial rejuvenation, PRP therapy is a minimally invasive treatment that has similar benefits to laser skin rejuvenation. It's a good choice for anyone with the following moderate signs of aging:
Fine lines and wrinkles
Thin, "crepey" skin
Dark circles under the eyes
Acne scars
Dull complexion
Certain types of hair loss can also be treated with PRP therapy, usually in conjunction with prescription medication such as Rogaine®.
PRP therapy also helps restore tightness and sensitivity to the vagina for post-menopausal women and women who have had children and are unhappy with the way their bodies have changed.
And for men, PRP can be beneficial for enhancing the size of the penis and improving sexual function.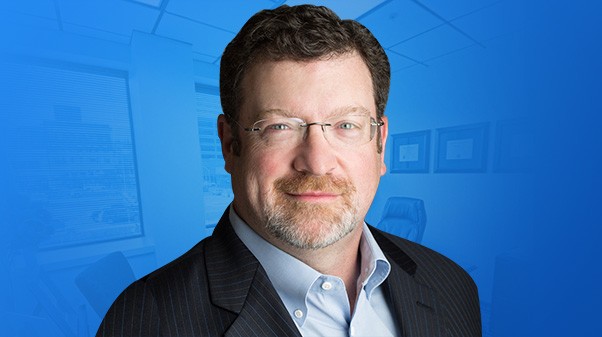 Dr. Kevin Johnson
Welcome to Advanced Aesthetics. Throughout my years serving the body contouring and facial rejuvenation needs of people in Spokane and Coeur d'Alene, I've learned a lot—including how to meet my patients where they are. If you're like most of our guests, you're busy, you want to address a specific concern, but you might not know where to begin. We're ready to help.
Meet Dr. Kevin Johnson
How Does PRP Therapy Work?
PRP is a naturally occurring blood substance that contains growth factors, which promote cell growth and tissue repair. PRP injections have an established track record for treating injuries, especially among athletes. Dr. Johnson draws a syringe of your blood and then separates the platelet-rich plasma from the rest of the blood using a centrifuge. He then re-injects the blood, using techniques specific to your concerns.
Vampire Facelift®
The Vampire Facelift is a fascinating, nonsurgical option that effectively treats 3 common signs of aging: dullness or a "tired"-looking complexion, diminished facial shape, and rough, uneven texture. Although a traditional Plastic Surgery facelift can add definition to the face, the Vampire Facelift is unique in that it also enhances the skin to re-create the attractive, healthy-looking glow of youth. During this approach, Dr. Johnson uses hyaluronic acid-based fillers to enhance the shape of your face, laying the groundwork for the procedure. Dr. Johnson then injects your skin with your own isolated blood platelets, which go to work stimulating the supportive structures of the skin to regenerate themselves. By enhancing the development of these structures, patients see a noticeable improvement in the tone, tightness, and color of their skin. The Vampire Facelift attracts patients from Missoula, Kennewick, and even Moses Lake, making Advanced Aesthetics a destination for people from throughout the region.
Vampire Facial®
A less invasive option than the Vampire Facelift, the Vampire Facial begins with microneedling to "open" skin and make it more receptive to the powerful growth factors in your blood platelets. Once the area has been treated with microneedling, Dr. Johnson brushes your isolated platelets onto your skin, where they penetrate deeply and begin stimulating the regeneration of the skin's own supportive structures. This approach can create younger-looking skin that keeps getting better over the course of several months. The ultimate results can endure for 1 to 2 years.
Vampire Breast Lift®
The Vampire Breast Lift is a nonsurgical, minimally invasive, no downtime form of breast enhancement. The aim of the procedure is to provide lift and cleavage, which should resemble the effects of a push-up bra. Good candidates for the Vampire Breast Lift are women who are not looking to dramatically increase their breast size. Instead, this procedure can give the breasts a more youthful and perky appearance.
Women with or without implants can improve appearance of their breasts with a Vampire Breast Lift. Dr. Johnson will draw your blood, extract platelet-rich plasma, and inject it back into your breasts. This will help grow new healthy tissue that should look smooth and have a youthful glow. You can expect your breasts to look rounder, and your nipples may be more sensitive. The effects of the injections improve for 2 to 3 months and can last 1 to 2 years. The Vampire Breast Lift will not give the same results as breast implants would, but will give your breasts a more polished look.
What Our Patients Say
"I have never felt so comfortable and welcome at a doctor's office than I have at Dr. Johnson's clinic. It is truly a joy to visit the office and it is always a pleasant and uplifting experience. The services they offer are top notch! I would 100% recommend Advanced Aesthetics to anyone who is looking to improve their skin or improve their lifestyle."
— A med spa patient on Vitals.com
Your results may vary.
PRP Facial Rejuvenation
This facial rejuvenation procedure begins by gently applying a Rejuvapen™ microneedling device (called a micropen) across your skin. The micropen creates tiny wounds – or microchannels – in the skin's surface, allowing the skin to better absorb the plasma. We then massage the PRP into the skin so the platelets can begin restoring the skin's tissue. For lost volume or concerns about the skin's texture, PRP therapy pairs well with dermal fillers for a more comprehensive facial rejuvenation.
Hair Restoration
The science underlying the use of PRP therapy for hair restoration is based on the fact that the growth factors that stimulate skin rejuvenation can also trigger dormant hair follicles. After drawing your blood and separating out the platelet-rich plasma, Dr. Johnson injects the PRP into the scalp. An anesthetic helps keep you comfortable during the treatment, and no downtime is required.
Patients can drive themselves home after the procedure, or return to work or any other planned activities.
Vaginal Rejuvenation
Many women experience at least some loss of sensitivity in the vagina and clitoris after having children or after going through menopause. The use of PRP therapy for vaginal rejuvenation is popularly known as the "O shot". The PRP is injected into the areas where sexual arousal originates. An anesthetic numbs these areas before Dr. Johnson makes the injections.
The PRP stimulates the growth and thickening of vaginal tissues, along with rejuvenation of the nerves and vascular structures that help improve sensation.
This treatment can also help women who experience some urinary incontinence.
Penile Rejuvenation
Called the "Priapus Shot®" or "P-Shot®" for short, this specific technique uses platelet-rich plasma to strengthen and enhance the size of the penis. During this procedure, Dr. Johnson first applies a topical, lidocaine-based numbing agent to your penis to keep you comfortable. He draws blood from your arm and isolates the platelets in a centrifuge. Dr. Johnson treats the isolated platelets to encourage them to release growth factors. These platelets are injected into the penis using an extremely small needle. The comfortable procedure is relatively brief and can lead to a measurable increase in both length and girth. The P-Shot can also reduce the symptoms of erectile dysfunction by improving blood flow and improve sexual performance.
Discover ZO® Skin Health
We make it quick and easy to care for the health and beauty of your skin with ZO Skin Health's line of proven and effective skincare products. Visit our online store now!
Shop Now
How Much Do PRP Therapy and Vampire Treatments Cost?
PRP facial rejuvenation: starts at $650
Vampire Facial: starts at $650
Vampire Facelift: starts at $950
Vampire Breast Lift: starts at $1800
PRP hair restoration: starts at $1200
O-Shot: starts at $1200
P-Shot: starts at $1200
You will be given a personalized quote for your procedure of interest when you come in for a consultation.
Recovery & Results
Patients who undergo PRP therapy for facial rejuvenation usually experience some moderate redness, along with a tight sensation immediately following the procedure. These are mild side effects that shouldn't limit activities on the day of the treatment. Likewise, any side effects of PRP therapy for hair restoration, vaginal rejuvenation, or penile rejuvenation are mild.
In many cases, you'll notice some immediate results, especially if you get PRP therapy for facial or vaginal rejuvenation. The results will become even more noticeable over the next several weeks following the treatment as the platelets stimulate tissue and collagen growth. PRP continues to fortify the treatment area for several months to a year.
Back to Top