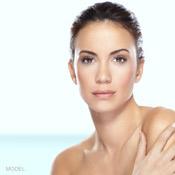 When it comes to the terms cosmetic surgery and plastic surgery, many of my patients from Spokane think the two are synonymous with one another. While the two terms are related, they do not have the same meaning.
Cosmetic Surgery
The term cosmetic surgery refers to a type of plastic surgery. Cosmetic surgery is probably the best-known type of plastic surgery, as it has become popular among both women and men. This type of plastic surgery is also known as aesthetic surgery, referring to the fact that the reason typically is due to a desire to improve the appearance. Cosmetic surgery usually is elective, and involves many types of procedures.
Plastic Surgery
Plastic surgery differs from cosmetic surgery in that it is a surgical specialty designed to correct or reconstruct various parts of the body and face due to trauma, birth defects, burns, etc. Many, but not all, plastic surgeons perform cosmetic surgery. And, a majority of physicians in the United States performing excellent cosmetic surgery are in fact NOT plastic surgeons.
It is important to choose a qualified surgeon to perform your procedure, whether cosmetic or reconstructive. By choosing someone with board certification in the appropriate field, you are ensuring that your surgeon has completed the necessary training and education to perform your procedure.